ONLINE ESTATE AND COMMERCIAL AUCTIONS
Welcome To Farmer Auctions
Farmer Auctions has provided professional auction and appraisal services for over 30 years in Southwest Virginia. Our goal is to provide a fair and honest method for marketing your collection in the international market. The auction industry is quickly evolving and we have the resources to keep up: every auction is accessible online. You can browse our auctions whenever you want and live online bidding offers anyone the ability to bid from anywhere. We may have local roots, but we also have an international reach. Our passion and experience combine to ensure that we are the best option for your auction, appraisal, and real estate needs. We're looking forward to meeting you.
What We Sell
Today, with a worldwide buyer base, Farmer Auctions conducts online and live auctions.
The flexibility and reach of the online platform facilitates the sale of a wide variety of assets from fine antiques to commercial liquidations.
The Un-Ebay
Unlike eBay or CraigsList, which sell a single item to a single buyer, FarmerAuctionsonline.com is an event based liquidation site. Each event has a location, scheduled preview, closing and removal and sells many assets to many buyers.
We are a little bit traditional (with previews and pickups), a little bit eBay (online bidding), and something altogether different (event based, photo catalogs and credit card only payments).
Custom Auction Solutions
As auction specialists our expertise results in the highest possible return. We provide the same care and attention when selling one item or an entire business. We welcome the opportunity to discuss your needs and evaluate your assets at no charge.
Contact our gallery at 540-384-0100 or [email protected]
or contact us on our contact page.
Farmer Auctions
Providing liquidation and asset recovery consulting to educational institutions, bankruptcy court, banks, medium and small businesses nationwide.
Asset Bridge
Providing internet only liquidation solutions to corporate America.
2002
Farmer Auctions conducted its first Internet simulcast auction, where bidders could participate from the convenience of their computer or in person. The auction catalog was posted online for everyone to preview ahead of the auction.
2011
Farmer Auctions converted to all online Internet auctions. The access and flexibility the Internet provides has resulted in Farmer Auctions being able to conduct hundreds of auction event with greater participation for the seller and buyers alike.
2013
Farmer rebrands and builds a better platform for future bidders.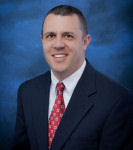 Jarrod Hines,
President
Favorite Stuff:
Jarrod is a fifth generation auction professional. He holds the prestigious Certified Auctioneers Institute (CAI) designation. Held by only a small percentage of the top professionals in the industry, CAI designees are trained experts in business ethics, auction marketing, auction law, auction methodology, auction technology, and fiduciary responsibilities. CAI designees are part of an extraordinary network of professional auctioneers who possess the knowledge and skills needed to provide their clients with outstanding services. The designation communicates to professional and private clients that the designee is dedicated to professionalism, integrity and excellence in the auction profession. Jarrod is also the national ambassador and recruiter for the CAI program.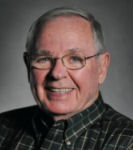 Bob Miller,
USPAP Certified Appraiser
Favorite Stuff: Bob specializes in Fine Art, Silver, and Furniture. Bob is a lifelong collector and art lover, and he has been an appraiser for the business for over 15 years.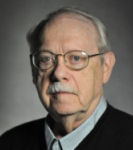 Joe Kirby,
Appraiser
Favorite Stuff: Joe specializes in Collectibles, Ephemera, and Books. Joe has 35 years plus experience with the antique business, and he has been working with the auction gallery for seven years.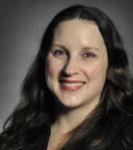 Christen Butler,
Client Specialist
Favorite Stuff: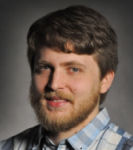 Jason Garst,
Treasure Auction Coordinator & Photographer
Favorite Stuff: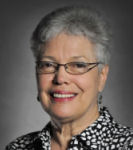 Mary Johnson,
Office Specialist
Favorite Stuff:
Jerry Mofield,
Accountant
Favorite Stuff: